Stephen J. Gergatz, MD, Oschner Medical Center
When referring my patients for couples therapy or individual counseling, my biggest concern has always been that the therapist is effective and competent, and able to address both the biologically determined issues such as depression and anxiety as well as the core contextual issues that adversely impact their lives.
While at East Jefferson Hospital, and later at St. Jude, I found that working with Mr. Menuet resulted in marked improvement in my patients, and I came to rely on him for consistently good treatment outcomes. Whenever he gave me feedback about professional referrals, I found that he carefully considered the context of my patients' presenting problems, whether relationship-based or based on other adaptive issues such as a change of nationality and the loss of frequent contact with relatives in the country of origin.
Subsequently, while at Ochsner, I referred members of my own family to Mr. Menuet for individual therapy. They got excellent results in their work with him. I recommend him above all others in the New Orleans area.
May 12, 2012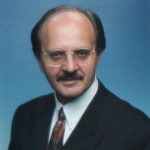 Diana Carroll, JD, LCSW, Attorney at Law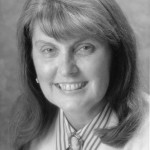 When Robert was hired in 1987 to work with me on a small psychiatric unit in Kenner, it was important to me that had a great deal of experience with couples and families, since our work there was primarily with the parents of adolescents. He had worked for several years at Catholic Charities, and was very skilled in working with marital and couples issues. As we continued to work together in Kenner and later in a psychiatric hospital uptown, I observed that his skills with couples sharpened  year by year. He was attending annual training and conferences in Washington sponsored by the Washington School of Psychiatry, and he obtained consultation and supervision for 7 years from a well-known clinician in New Orleans. He developed a set of skills relating to couples therapy that is rarely seen in New Orleans. For 13 years he continued to work at Catholic Charities part time, so his experience with couples and individuals was extensive.
After I earned my law degree in 1990, I asked Robert to work with me in doing court-ordered child custody evaluations, and we operated a group practice together doing other court services as well, such as divorce mediation, court-ordered parenting coordination for high-conflict parents, anger management, and co-parenting classes for divorced parents. Some of the most difficult cases involved couples who owned family businesses. His depth of knowledge and degree of competence regarding therapy and mediation for couples are remarkable, and the training and  experience in management that he had before he became a clinician provided a valuable skill set for our practice in helping couples who ran family businesses.
October 21, 2010
John J. Shaughnessy, Ph.D., Clinical Psychologist
I am cautious about the referrals I make; I only refer to clinicians whose technical competence is familiar to me and in whom I have developed confidence after I have worked with them. For many years, Robert and I worked in tandem as independent practitioners doing court-ordered child custody evaluations. I was able to experience close-up the depth of his knowledge regarding couples, particularly the spousal issues that affected the children we were helping. I have referred many couples to him for marriage therapy or couples counseling, and I plan to continue to do so. His work is unsurpassed.
May 30, 2011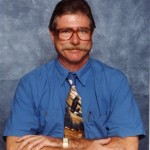 Patricia Percy, LCSW, Court Social Worker, Covington, Louisiana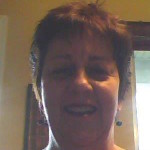 When I make referrals for parents who have difficulty obtaining the cooperation of the other parent in nurturing their children, I am careful to choose someone who is experienced with spousal issues. Robert has a proven record working with parents and couples whose partners refuse to cooperate. He is excellent in teaching parents not to respond to provocations and in helping individuals to learn to positively reinforce the behaviors of their non-participating significant others. Robert is a great clinician, and I recommend him absolutely for parenting and couples work of all sorts.
July 8, 2014