Online Dating Safety: 7 Tips to Stay Safe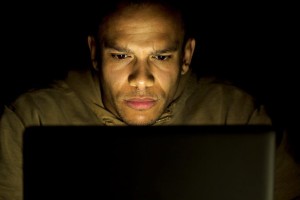 Online Dating has been around for a while now.
It's definitely more norm today than novelty.
You may know several couples who started their relationship in cyberspace. Many people like to peruse web profiles in search of love.
In fact, online dating may feel so natural now that it could be easy to let your guard slip.
Make no mistake, online dating safety is more important now than ever. The sheer number of people using services like Match.com, eHarmony, and Tinder underscore the need to be very careful until you have a clear idea of who you're dealing with.
Here are 7 online dating safety tips you may want to consider:
1. Keep your personal information private.
No matter how compatible someone seems online, your identity should always be protected. Stick to first names early on and save the details of your life for later, preferably after you've allowed the relationship to progress over time. After more in-depth conversations and meetings you'll be able to better gauge the quality of the relationship and the character of the person. People who date online routinely won't be offended by your caution and this practice will give you peace of mind should you have a negative experience with a dating prospect.
2. Your money should not come up in online dating conversations.
At no time should you ever provide financial information to anyone you don't know, even a person you want to get to know. Sharing your banking information, sending funds, or buying items with your credit cards are dangerous online and leave you extremely vulnerable to a host of cyber schemes, identity theft, and credit scams.
3. Keep connections local.
It's much less likely that you'll be sucked into a scam or hard-luck story online. Online dating should not be pressure-filled or stressful. Watch out for people who never want to meet, financially can't arrange to get to you, or are "stranded" somewhere and need your help.
4. Date slow and easy.
When you feel that it's time to meet in person, ease into it cautiously. Studies indicate that online relationships progress quickly because people feel so connected early on. It's important not to get too ahead of yourself when planning a first meeting. However, online dating should lead eventually to an introduction, instead of endless correspondence. Be sure to meet somewhere public. Drive your own car. Keep the date relatively brief. Let a friend know where you are and who you're with.
Simply allow your time together to be an enjoyable test of your personalities and compatibility, as well as a chance to observe any behaviors and actions that may attract you or give you pause.
5. Don't ignore the red flags.
Good people, like you, are on the internet. However, just like in the real world, it's important to be a good judge of character. Pay attention to the people you connect with. Listen to what they say and notice what they leave out. Look for inconsistencies and never be too quick to accept what is presented to you at face value. Ask a lot of questions and be aware of whether the answers are honest, consistent with previous information, and generally legitimate. It's okay to be wary if your online prospect is too quick to profess undying love.
6. Keep in mind that impulsivity and the Internet are a not a good mix.
Cyberspace is not a good place to throw caution to the wind. Too many unseen variables exist that are not dedicated to your safety. It is crucial that you think carefully before committing to anything online. Beware of anyone who pressures you to do anything that make you uncomfortable. Refrain from posting things, sending photos, or allowing contact that could have a permanent impact on your life on or off line.
7. Always do your homework.
It's easy to overestimate the level of online dating safety you're afforded on dating sites. The truth is, these sites are just facilitators. They generally aren't doing any sort of in-depth screening. That's your job. Check out prospects on other social media sites. Google them. Look around online; very few people are off the grid. A little research can save you time and energy and help you make safer decisions.
Online dating can be an exciting first step to something meaningful…or just a great set of dates with some interesting people. Either way, always put your own online dating safety first and let the match-making begin.
Robert Menuet, LCSW, is a therapist who practices in the Greater New Orleans, Louisiana, metropolitan area. He specializes in Marriage Counseling, Couples Therapy, Relationship Therapy for Singles, Couples Therapy For One, and he consults and treats couples who work together in family business. He has 34 years of experience and has been trained in couples therapy and mediation at the Washington School of Psychiatry and Loyola University College of Law.
Click here to learn more about Relationship Therapy For Singles and my practice in Metairie, Louisiana